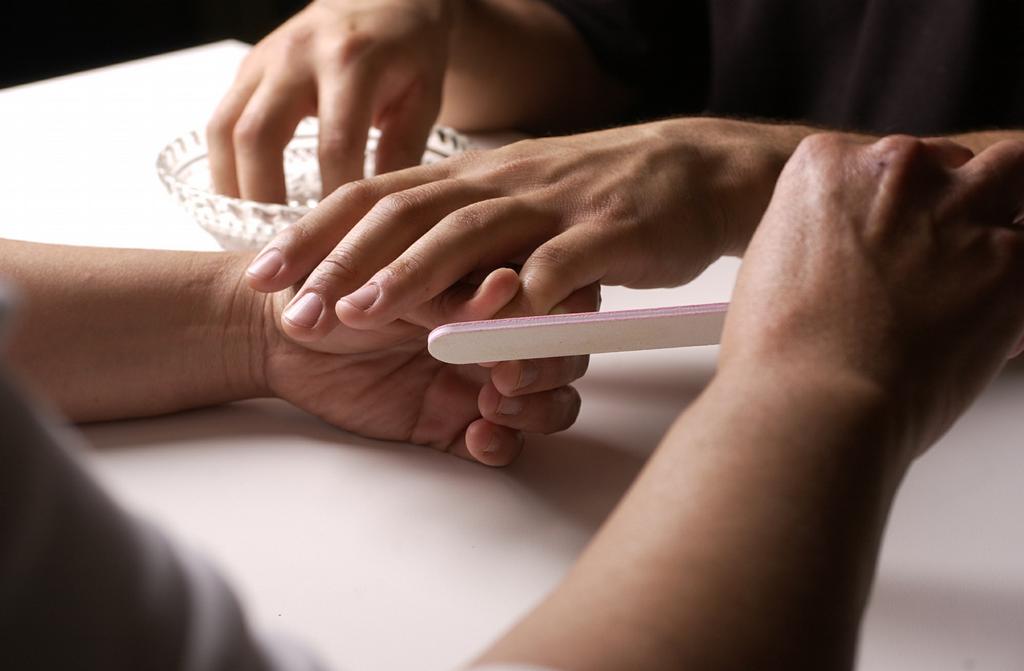 Our mens manicures and mens pedicures have been developed with men in mind. The products we use are of the highest quality and have little or no fragrance, and we minimise the discomfort when removing your cuticles by avoiding the use of cuticle trimmers, and instead using a special cuticle moisturising solution and little wooden sticks to push back and clean away the cuticles.
Our therapsits clean and shape your nails differently to how they would shape a woman's nails and whilst they do buff your nails, no varnish is applied to the nails so the end result is neat well-looked-after but natural looking nails.
Executive Mens Manicure or Pedicure
This treatment focuses on the actual hands and feet as well as the nails. We use specific products to soften skin, exfoliate and remove layers of dead skin, apply a skin nourishing mask, and moisturise to finish. We will also remove any hard and dry skin on the soles of your feet and during a pedicure we will mositurise and nourish your heels which are commonly dry and hard in most men. During the treatment you will also receive a relaxing hand massage (for manicure) or foot massage (for feet).
The end result is beautiful looking hands or feet as well as you feeling thoroughly relaxed.
Men's Luxury Manicure - 30 minutes
Clean, tidy nails and smooth hands give a groomed and polished appearance.

£25.00
Men's Luxury Pedicure - 45 minutes
Eliminate dry and hard skin with this foot conditioning treatment.
£35.00